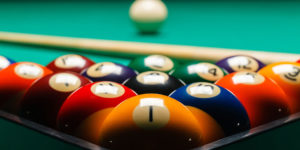 Always

For The Player
CSRA TAP, LLC
CSRA TAP, LLC's mission is to promote integrity, honesty, and fair play. We Also encourage growth, provide opportunity, and bring respect to the game of amateur pool.
Why You Should Join!
Find Your Team Community Passion
CSRA TAP, LLC has three 15-week sessions; Spring, Summer, and Fall. We offer many formats and guarantee a local team will go to Nationals each year. Each April, we go to Rally in Philly, and National Tournaments take place in a new location each November! We also have local Championship Tournaments every July. CSRA TAP is locally owned and operated.
No Skill or Age Limits
Cash Prizes
Military Annual Fee Discounts
Build Your Own Team
Multiple Locations
Stay Informed!
Recent Updates! Blog Post Blog Post
Check back here for regular updates and new information!
Jun, Thu, 2023
Who's excited about Nationals in Biloxi? 🙋‍♀️ Deadline to register is October 9th. To qualify, you need to have 10 lifetime matches in the format you want to enter, be an active player on an active roster, and play 6 matches between June 19th-October 9th. We will have our Regional Qualifier Championships:
July 14-16 at Gooneys for 9 ball, and
July 28-30 at Rack & Grill 3 for 8 ball,
for the chance to win FREE ENTRY for your team with travel expenses included! Aiken & CSRA Divisions will come together to compete for a chance to compete at TAP Nationals in Biloxi, Mississippi November 6-10th. (Dream Teams & Singles are Nov 10-12th) Mark your calendars and practice those skills! It'll be here before we know it! Local qualifications have been posted and sent to all captains. Cost to enter championship is $180 per team. Teams must be signed up by July 1st. Players are required to remain active in the format they're playing, and have current TAP annual membership. National Qualifications apply. (In rule book)
Who's excited about Nationals in Biloxi? 🙋‍♀️ Deadline to register is October 9th. To qualify, you need to have 10 lifetime matches in the format you want to enter, be an active player on an active roster, and play 6 matches between June 19th-October 9th. We will have our Regional Qualifier Championships:
July 14-16 at Gooneys for 9 ball, and
July 28-30 at Rack & Grill 3 for 8 ball,
for the chance to win FREE ENTRY for your team with travel expenses included! Aiken & CSRA Divisions will come together to compete for a chance to compete at TAP Nationals in Biloxi, Mississippi November 6-10th. (Dream Teams & Singles are Nov 10-12th) Mark your calendars and practice those skills! It'll be here before we know it! Local qualifications have been posted and sent to all captains. Cost to enter championship is $180 per team. Teams must be signed up by July 1st. Players are required to remain active in the format they're playing, and have current TAP annual membership. National Qualifications apply. (In rule book)